Description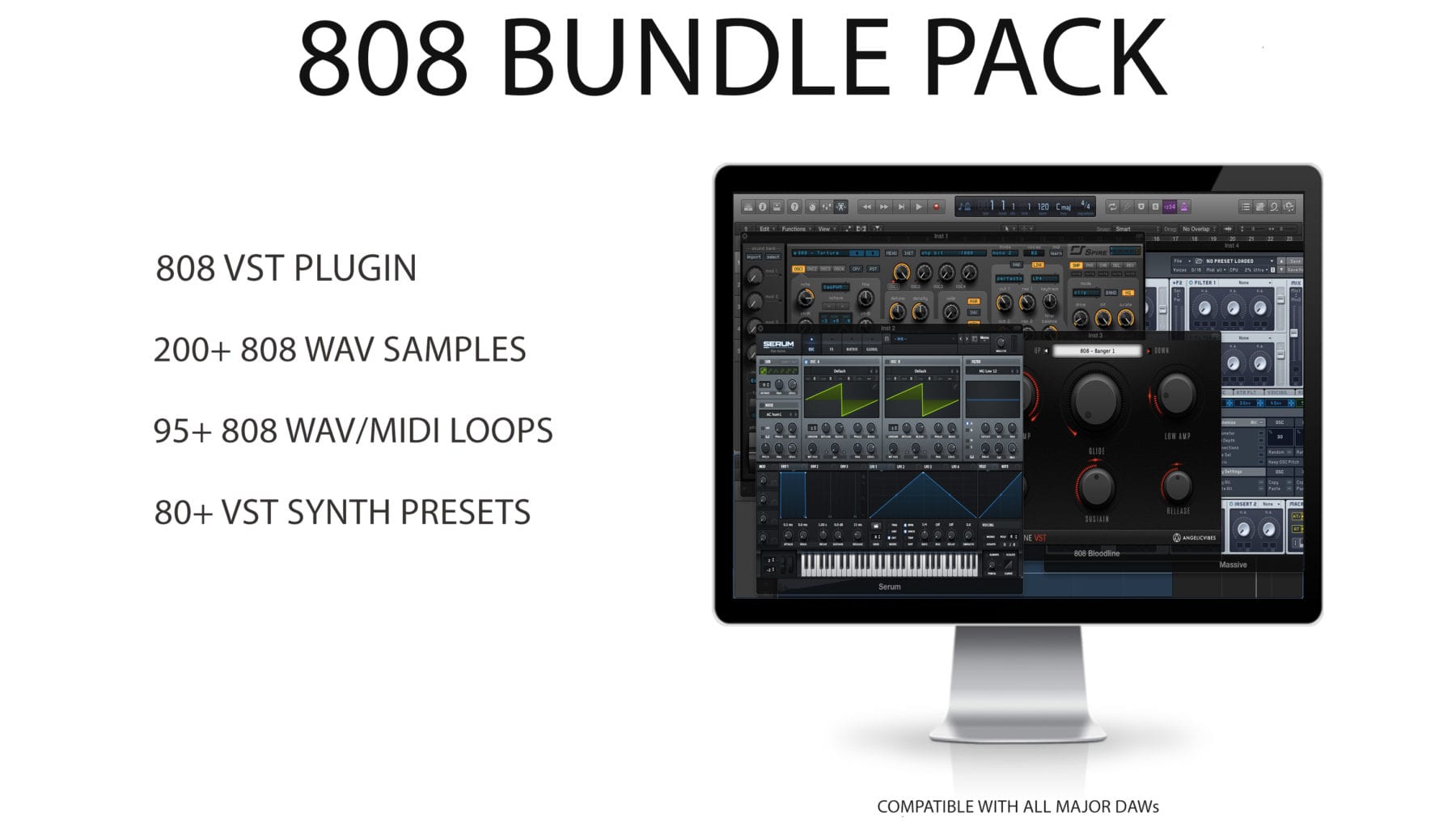 There are hundreds of 808 sample packs out there; from basic packs, to professionally sampled 808's covering every possible style of the 808 drum sounds. However, none of them have ever brought you what we bring you today. Our 808 Bundle Pack gives you some of the most inspiring, authentic, and vibe-driven 808s on the market. We created this pack for beat makers and producers who truly want to invest their craft.
This 808 Bundle Pack comes with superbly sampled, edited, and processed 808 samples with additional sample patches available for Serum, Massive and Spire. We took the original sound of an 808, and edited it multiple times in various ways giving you a huge variety of 808 sounds. We then went back and layered and processed 808s together giving them a more unique and super clean sound. The result is a pack full of high-quality, punchy, pure and modern 808 style sounds that are suitable for any kind of genre including; Hip Hop, Trap, Rnb, House, Chillout, Club, Techno, House and a whole lot more.
Inside this wonderful bundle pack you will find our new 808 Bloodline VST, 2 sound kits full of 808 samples, as well as 3 preset banks. Overall you are receiving 200+ 808 WAV samples, 80+ 808 loops, 75+ VST Presets and an entire 808 VST Plugin. There is no other 808 pack like this on the web today! Of course, you can use this pack for years to come as bass and 808s can never go out of style. They are an essential part of music. For additional information, all 808 samples are key labeled making it super easy to find and use sounds from the pack.
The 808 Bundle Pack is much more than a  sample pack. It's a whole new experience of 808s. Ultimately this pack screams creativity. Its a collection every producer must have in their arsenal. There is nothing else like it.