Description
Here you can order our new 808 VST Plugin "808 Bloodline VST". Read on for more details: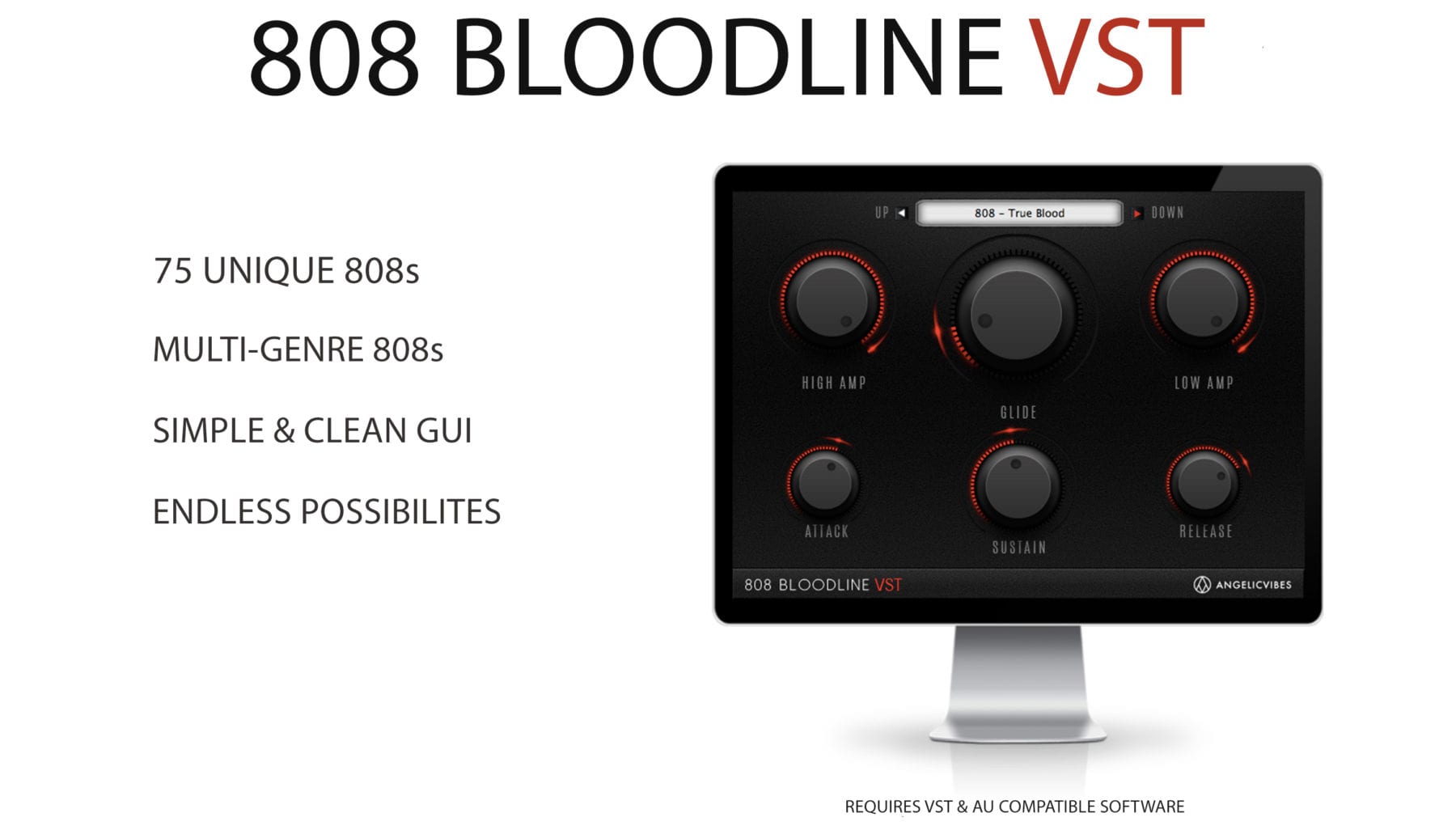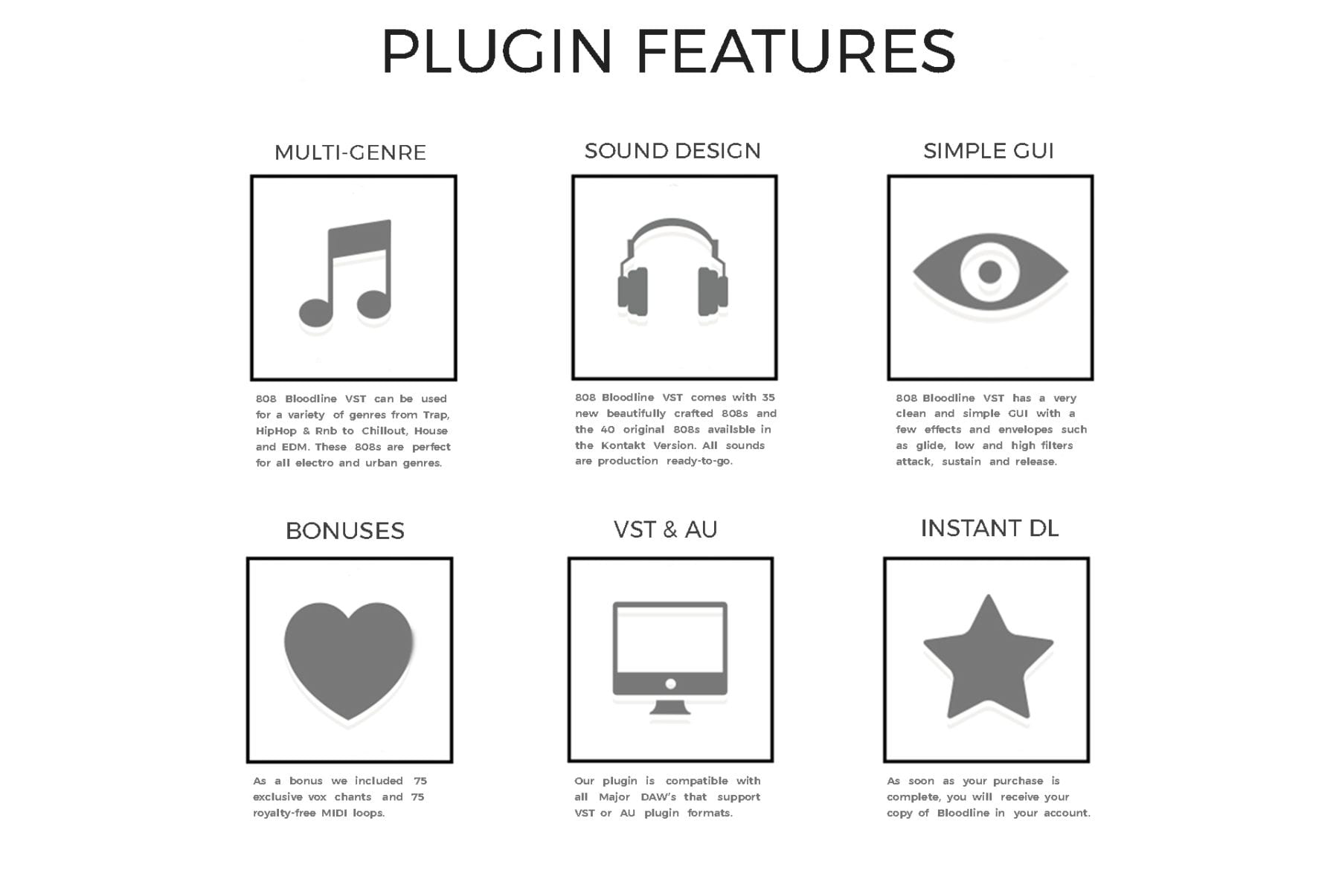 After countless hours of sound designing and programming, we bring you our very first VST Plugin – The new highly intuitive 808 Bloodline VST. So many producers weren't able to purchase the 808 Bloodline Kontakt Library that we decided to create a VST version! Bloodline is not like all the 808 plugins out there… It even feels different.
Instead of us recreating the same old 808s that are available everywhere on the web, we set out to make all new types of 808s that you don't usually hear. Thanks to our willingness to take production risks and design unique sounds, we manifested this rare collection of 808 sounds! The 808s in this pack will truly stretch your creativity and dare you to try new things.
We nearly pushed 808s to their limits and brought you the most diverse set of sounds out there. We carefully sculpted each 808 from scratch making sure to give you all types of sounds. From hard hitting bangers and low filtered sub kicks to drop-defining 808s and overly saturated monsters, Bloodline will be that secret sauce you add to all of your beats.
Also as a bonus, we included 75 exclusive vocal chants, 75 tuned WAV samples and 75 808 loops just because we love life! This new 808 VST plugin along with the added bonuses will for sure have you inspired and creating hits for a very long time. Already have the Kontakt version? Contact us for a discount!